Day by day, over weeks, months and years, we realized that what we did every day as a design team had slowly changed.
It was both intentional and unconscious. Intentional in the ways we said 'yes' and 'no', in the ways we chose to think about problems. But unconscious and organic in the way it changed us as people. We began to develop a philosophy. We started advocating design to others. We built a design practice in a way that other teams naturally started having conversations with us about the problems they were facing.
All of this has led us to share some of the principles we operate by. We believe that when design is seen as more than just aesthetics or function, more than just the sum of its parts, it can change everything. Not in mere moments, in a big, mushroom cloud of disruption, but in a gradual, unwavering march towards progress.
Design is an extension of business.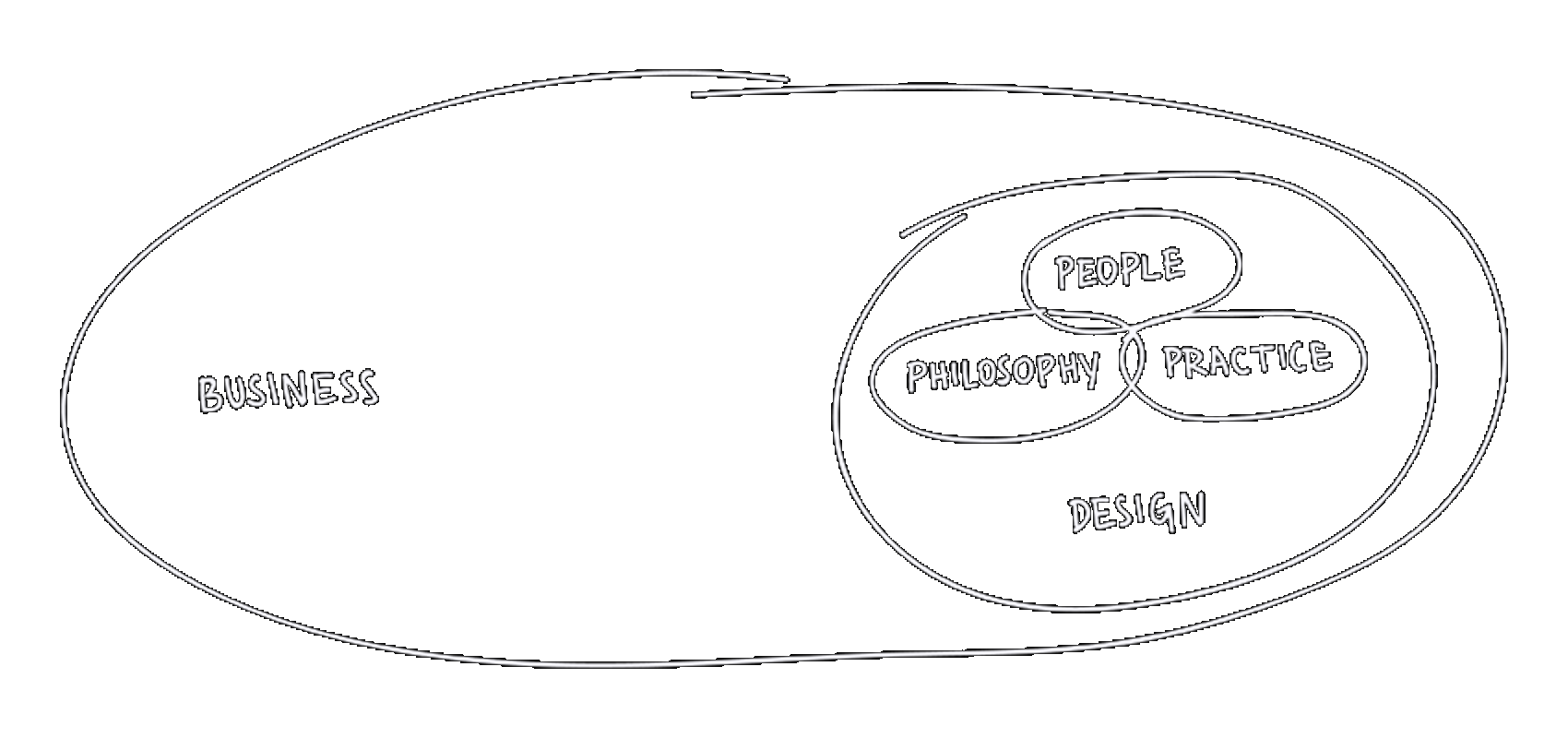 All organizational problems are design problems. From framing problems to planning approaches and articulating solutions, designers have a direct influence on business. We believe designers need a seat at the table when founders and leaders talk business.
Because when we employ design principles and problem solving frameworks in business discussions, they begin and end with people - a critical and much-needed shift. We bring value to the organization by consciously viewing problems from the lens of those who need them solved the most.
Product and Design are one, just like Yin and Yang.
Then we realized, everything is design.
Our practice is ever changing and poses a constant design problem. While we solve bigger organizational challenges, how do we design our own processes to be as effective as possible or hire diverse talent for our team, taking advantage of what inspires, motivates and stresses us?
As a discipline, we research and reflect every day on how our structures and processes can be better designed. No two squads have the same process. If people need processes to work efficiently, we understand that they also need to participate actively in designing these processes for their own context.
We see people we work with and our design team itself as 'users'.
We design stories. We design through stories.
As observers of human nature, our team is always looking for intent, purpose, connections and emotion. We work iteratively, articulating and telling ourselves stories in order to prototype and build, and then learning from this process to communicate our stories better.
Our test for designing intangible experiences is to observe how transparent the design is and the effect of the emotional statement it makes.
We simply get out of the way of what people want to do.